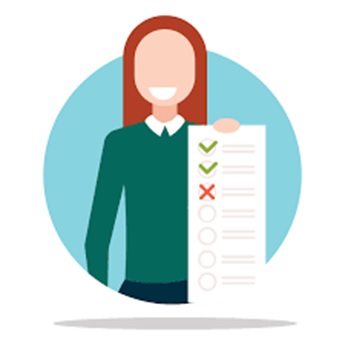 Since the introduction of the new national NDIS Worker Screening requirements for registered NDIS providers on the 1st February 2021, NDS members have reported significant delays in recruitment due to NDIS Check processes. In fact, some providers are reporting that problems with the online application system have led workers to drop out of the recruitment process altogether, while others have been left unable to work while they wait for their clearance- putting Australia's most vulnerable at risk.
​The new system requires all workers starting in risk assessed roles to obtain an NDIS Check prior to commencement unless they have a Working with Children Check (WWCC).
​A recent welcome clarification from the Victorian Government indicates:
* Workers who have been employed in the same organisation since 1 February 2021, who had previously met Victorian government transitional arrangements and are working in risk assessed roles, now only have to apply for an NDIS Check by 31 July, rather than have received clearance by 31 July.
* If the worker has a WWCC, then they do not need to obtain an NDIS Check clearance until the WWCC expires.
* Applicants will be provided with an email confirming their application, which can be used by service providers for auditing purposes.
​While the processing time for an NDIS Check has improved considerably, it can still take up to 3 weeks to obtain clearance when submitting an online application (clients reported that when the changes were first introduced, checks were taking up to 12 weeks) however, offline applications are delayed by up to 8 weeks due to the sheer volume of applications.
​Adding to the pressure of obtaining an NDIS Check on time, due to the transformation within the disability sector and the required skills set of these roles, there has been a short supply of candidates. This is partly due to border closures and not having the expanding talent pool that employers are accustomed to; but also, the hesitancy of candidates to move positions due to COVID.
​Recently we have placed several candidates with different clients within the disability and community services sector however, success in finding the right candidates has come down to doing a search process (approaching people through our network) rather than just placing an ad up on job sites. Many of the roles were first advertised directly by our clients on job boards such as SEEK and Indeed (as like many businesses, they were under the impression that due to COVID there would be an oversupply of candidates), however they came to us after not being able to find the right candidate with the right skills set. One role that our client was unsuccessful filling was filled by our Managing Director within two weeks!
​Some of the roles we have recently filled in this sector:
* CEO;
* CFO;
* COO;
* NDIS Manager;
* ICT Manager;
* Accommodation Services Manager;
* Head of Operations; and
* Accounts Payable.
​Current vacancies we currently have in this sector:
* GM – People Learning & Culture;
* General Manager – Community;
* HR Advisor / BP; and
* Recruiter.
​If you are having trouble finding candidates or are looking for a new position within this sector, please don't hesitate to reach out and contact us on 9535 9500 or visit our website www.bwsrecruitment.com.au.