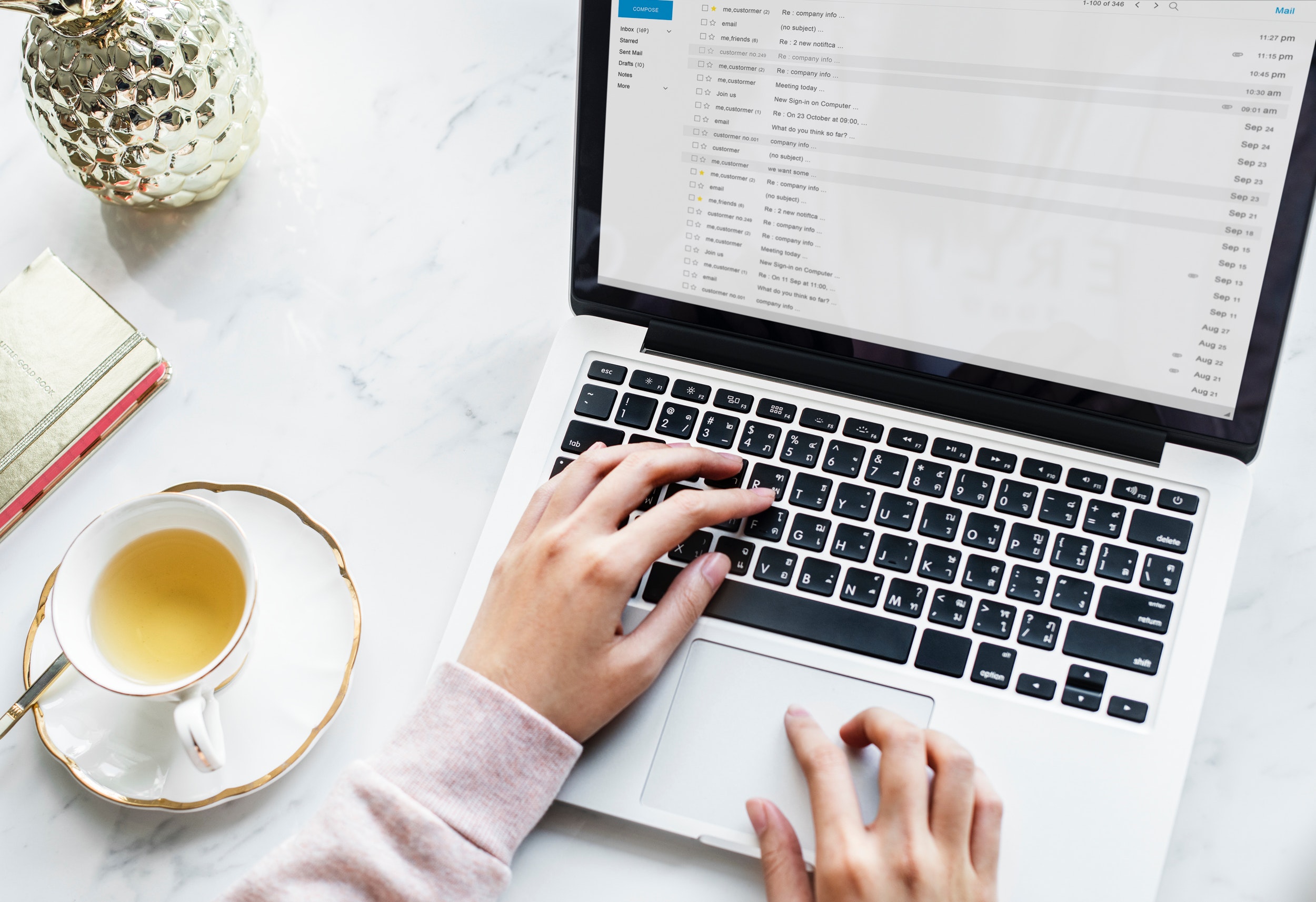 ​Tips & Tricks To Get Your Email Noticed And Read
19 November 2018, By Kirsty Miller
​
In today's world of information overload, how can you get your email noticed when you're trying to attract clients, applying for a job or just getting your boss's attention?
Very rarely will you hear someone say that they are receiving too few emails – that just doesn't happen! The trick is to figure out how you get the emails that you send to fall in to the category of those that get opened (as opposed to those that get classified as junk, spam or put in the otherwise "useless" / "not important" category), and when they are opened, you want to ensure you keep the reader's interest so that they read your email in full and understand the message you are trying to convey.
Last year more than 205 billion business emails were sent and received – that's roughly 122 per user per day, and that's an average! People in executive or managerial positions can receive thousands of emails each week.
Most of us can write an email instantly without too much thought of what we are doing, but have you ever stopped to think how it will be received on the other end? Unlike the spoken word, emails don't have your tone or emotion to help the reader understand what you truly mean and keep them engaged, and because of this, they can often be misinterpreted or disregarded.
Below are some tips and tricks to help get your email noticed and keep your reader engaged:
Perfect your subject heading
When wanting to get your email noticed, the subject heading is the most powerful part of your email. Your subject line will determine whether an email is opened or discarded – so make it count, make it memorable, make it specific and make it actionable.
Write in clear English, avoid jargon depending on your audience
Emails are best to be written in a clear and concise manner using the principles of plain English. Understanding your audience is key – if using jargon, will your reader understand this? If not, they may miss the point of your message.
Keep your email short and to the point
This way you can ensure the reader remains engaged and doesn't lose interest after reading only half of your email. Your key point may be right at the end of the email, and if you lose the reader's interest half way through, your email is essentially useless and has been a waste of time.
Plan and structure your email
Planning is essential. Think about who you are sending the email to and why. What do you want say and how do you want to say it? Proof reading your email before hitting 'Send' is a must!
Don't forget the format of your email
There is a high probability your email will be read on a mobile device, so keep your email short and easy to skim over. Use short paragraphs and ample spacing between each so your message can easily be read on the run.
Bonus Tips:
In addition to the above, below are a few more things to consider when sending an email:
Think about the legal ramifications of any content you decide to include or statements you wish to make in your emails;

Is an email the best way to convey your message, or would a face to face meeting or phone call be more appropriate;

ALWAYS double check who you are sending email to, is it the right recipient;

Think about and be careful who/when you cc people in, it isn't always appropriate;

Never write an email when you are angry – take some time to calm down, ideally leave the email until the following day.
Effective communication within a workplace, applying for a job or just in your general everyday life is important. Emails are a quick, effective and sometimes spontaneous form of communication however, if they aren't worded well they can discarded, or even worse - come back to bite you! So to ensure you don't get caught out and your emails are read and noticed amongst the multiple emails that come through every day, use the steps above and you will be on the right track.